Posted:
October 25th, 2010 |
Author:
Michael Moore-Jones
|
Filed under:
Web/Tech
|
Tags:
Facebook
,
Social Media
,
Social Networks
|
14 Comments »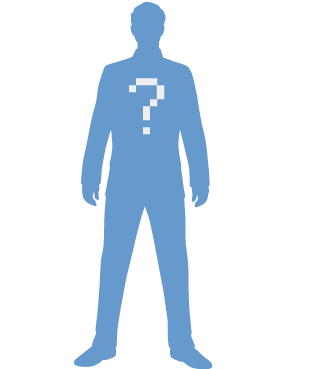 You used to have two or more identities. You'd have your family identity, which was shared with your wife, kids, parents, and extended family too. Then you'd have your work identity, which was shown only to your co-workers and business contacts. Some of you maybe even had a third or fourth identity – how about your drinking buddy identity? Or your sport team identity? Each of these identities was kept very separate and rarely, if ever, displayed to people from other social circles. You would never saysome things to your family or co-workers that you would to your drinking buddies.The lines that define our social circles are now blurring faster than we can keep up with. I argue that within five years from now, it will no longer be possible for us to keep our identities separate. For some of us, this change has already occurred. But by 2015 (as a guide), it will not be possible for anyone with a Facebook account. And what number of people do you think that'll be? I reckon two billion. 
Two billion people on this planet will be signed up to Facebook by 2015, and every single one of them will find it impossible to keep their social identities separate.
This represents a fundamental societal change, and one that the majority of us are not prepared for. The more active Facebook users in society today are feeling these changes daily, and are having to come to grips with what it means. Nothing like it has come to society before – the mobile phone made us contactable one hundred percent of the time, but it in no way affected our ability to keep social identities separate.
The majority of us are Facebook friends with people from all of our social circles in real life, and I highly doubt that more than one in a thousand people on Facebook have taken the time to curate defined lists of these people. For example, you most likely haven't gone through and made lists of  "Family", and "Co-workers", and "Drinking buddies". If you're like me and have anything close to 600 friends on Facebook, doing this takes a huge investment of time that most of us just aren't willing to make. And that's not including the socialites who have 1000 or more friends.
Assuming you aren't out of the ordinary and have not made that investment of time to make lists of your friends, a status update that you post goes to every single one of your friends in all social circles. Even if it is harmless – "Out for dinner with the family" – there are a million reasons why different people in different social circles can interpret it differently. It is these interpretations that are dangerous. Continuing the example above, a co-worker may have seen your status and wonders why you ditched the office party for dinner with your family – regardless of the fact that it's your daughter's birthday. Your status update was intended for your extended family and your close friends – but regardless of that fact, everyone you are friends with will be able to see it. Issues like these pose threats to individuals' integrity – and this is without even thinking about the extreme cases of people who have not thought at all before taking an action online.
Social networks and living digital lives forces transparency upon us, whether we are prepared or not. If you think you can continue to keep your identities separate, I do challenge you to try – but I honestly do not believe it is feasible. It would take too large an investment of time to have any degree of success, and even then it would take just one moment's thoughtlessness to have it all come crumbling down.
This forced transparency is both positive and negative. Positive in the way that it keeps us on our toes, and perhaps even requires us to be more truthful in how we display ourselves. The Web1.0 model of online aliases being used to display identity meant people felt shielded and safe to say whatever they want. Now, this is no longer the case as people can be held accountable for anything they say – with proof from hundreds of people and records online. With time, this aspect to forced transparency will be very beneficial to society as people learn how to conduct themselves online. Think politicians – transparency in government is the goal, and politicians increasingly have no other option.
My generation – teenagers today – are the ones who will most face the negative aspects to this forced transparency. That's not at all to say adults won't either – but it is more likely that teenagers will. We are sometimes called the "Web generation" because of how active online we are – and with this comes increased risk of damage to our identities through carelessness online. The mistakes we make today will also be with us for the rest of our lives, and can have incredibly negative effects early on – there are countless stories of US universities rejecting straight-A students because of one incriminating photo of them on Facebook. In saying that, most adults have more to lose, in the form of their public reputations that they have built up throughout their lives.
It is my hope that more protection, or at least guidelines and information, will soon be available to everyone regarding the risks of Facebook, and social networks in general, to society. Currently, the majority of us are learning through trial and error about what is acceptable and what could come back to haunt us. Why let everyone learn through trial and error? More should be done in schools, right from the time kids are aged ten, to educate them on these issues. Parents should be aware of the issues too, and venture to understand Facebook better than their children (in most cases, this currently cannot be said).
Our government should be doing more too. It seems as though every trial to do with online actions is being made up as it goes along – there is no legislation to guide these decisions about the Internet. It is an incredibly hard issue to legislate for, but at the very least people should be able to know the extent to which what they share online can be used against them.
I urge everyone to adapt to these social changes and not try to fight them. Resisting the inevitable is counterproductive. Adapt to them completely, and conduct yourself in a manner that you would be comfortable recounting were a story about you to hit the front-page of the local newspaper. Here's a simple slogan for an education campaign about taking care online: Think before you post. We can all take note of that one.
UPDATE: A lot of people have been telling me that I am wrong because technology doesn't control users – the users control the technology. I think that's a valid argument, and it could play out in a way that means Facebook has to change functionality to suit people wanting to have separate identities. Or, because we have become so reliant on Facebook, we may continue to use it regardless of the dangers or negative impacts. Thanks to all those people who have told me their thoughts – great to hear other views.
---