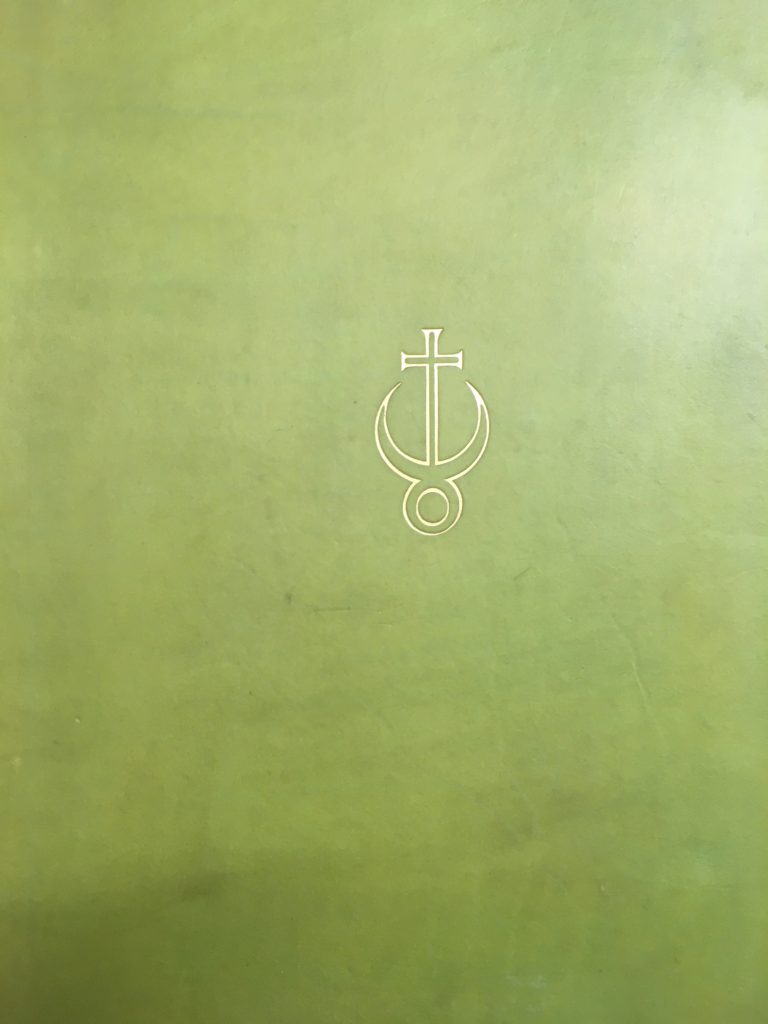 Giovanni Mardersteig and the Officina Bodoni


Late last year I viewed the Alexander Turnbull Library's copy of the Hypnerotomachia Poliphili . This is Aldus Manutius' most famous and most technically difficult book. Spanning three languages (sometimes on the same page), extensive woodcut illustrations (every one worth a day's looking) and interesting typographic layouts, the book is often thought to be one of the most beautiful ever printed. But its real achievement is only understood when we realise that every page was hand-printed, making the typographic challenges immense.

The Hypnerotomachia is fascinating, even exciting, to see (and to read, thanks to a recent Phaidon-published translation, and with the wonderful descriptions and discussion in Andrew Hui's The Poetics of Ruins). But as a book I felt about it the way one generally feels when seeing Manet's Olympia, or any other artwork that has become a stand-in for an artistic period. It represents something important, but its own impact has been dulled through its ubiquity.

Last week, again at the Turnbull Library, I saw some books by another printer-publisher who has been called "The last of the great classic printers." These books, unlike the Hypnerotomachia, left me thrilled. Far from being solely historically interesting, these books were contemporary, emphatically modern and of the twentieth century. They spoke directly rather than through the lens of history. And yet everything about them demonstrated that they are a continuation of Aldus Manutius' printing tradition. Everything about them represented Aldus' motto of "Festina lente", or "make haste, slowly"—or to use a New Zealand poetic analogy, these books knew that "One foot is for holding on, and one is for letting go."

The books I saw were all printed by Giovanni Mardersteig at his Officina Bodoni. Born "Hans", Mardersteig founded his hand press in Switzerland in 1922, moved it to Verona in 1927, and ran it from there until his death in 1977. The move to Italy came about when Mardersteig won the Italian government's commission to print the entire works of Gabriele D'Annunzio.

The Officina Bodoni printed books both under its own imprint, and for other publishers. Faber&Faber, for instance, had Mardersteig print a small edition of T. S. Eliot's The Wasteland. He also printed a run of Katherine Mansfield's The Garden Party, illustrated by Marie Laurencin. Later, around 1950, Mardersteig also set up a mechanical press called the Stamperia Valdonega to publish more books that did not aspire to the art of his hand press.

Just slipping Mardersteig's The Tempest out of its custom-made box says so much about the classical modernity of his books. It's bound in vellum, that remnant of medieval manuscripts, yet is coloured in an almost outrageously modern lime green (see image at top). The colour is straight from an abstract painter's palette (though anachronistic, I think of Imi Knoebel's colours). And the vellum marbles it, gives it a depth and variety that glows.


The Turnbull Library's copy of Mardersteig's The Tempest is one of the 224 paper copies, but bound in vellum.

Mardersteig's printers' device itself is classical, but with a flourish—he changed the orb to horns. Looking briefly, it's unnoticeable, but the more you look and compare it to classical devices it even elicits a laugh.

If anyone is interested in learning more, I've particularly enjoyed the 1980The Officina Bodoni: An Account of the Work of a Hand Press published under the Stamperia Valdonega imprint after Mardersteig's death. The Officina's typography deserves an essay on its own, and this book includes examples of almost all the printers' types.

If I could have just one of the Officina Bodoni books to own? It would have to be the 1969 De Aetna, his version of Pietro Bembo's account of the ascent of Mt Etna with his father. The original edition was published in 1495 by Aldus Manutius himself, and was the first time Aldus used the Roman type crafted by Francesco Griffo. For this book, published in separate English, German and Italian translations of the Latin original (each in an edition of 125), Mardersteig revived the "Bembo" type that Stanley Morison had worked on. It's a wonderful book speaking across countries, across traditions, and across time from early modernity to perhaps its last great flourishing.


Alexander Turnbull Library's copy of the Officina Bodoni Aesop, which is beautifully illustrated and might be Mardersteig's most lavish book (in fact two volumes).